Mats & Pär is a duo that plays danceable, irresistably groovy Swedish and Norwegian folk music, both for concerts and for dancing. They started out as master and apprentice when Pär was Mats's student at the Folk and World Music education at the Academy. After some years, they became colleagues there, and in 2013, they took the step to go professional as a duo together. Which felt natural, as Pär already had a lot of Mats's tunes on his repertoir since his days as mats's student. The duo made their debut at a charity event at Ystad Theatre, and have since made a celebrated dance gig at Ransäterstämman and played a church concert. They have released a demo which you can listen to below.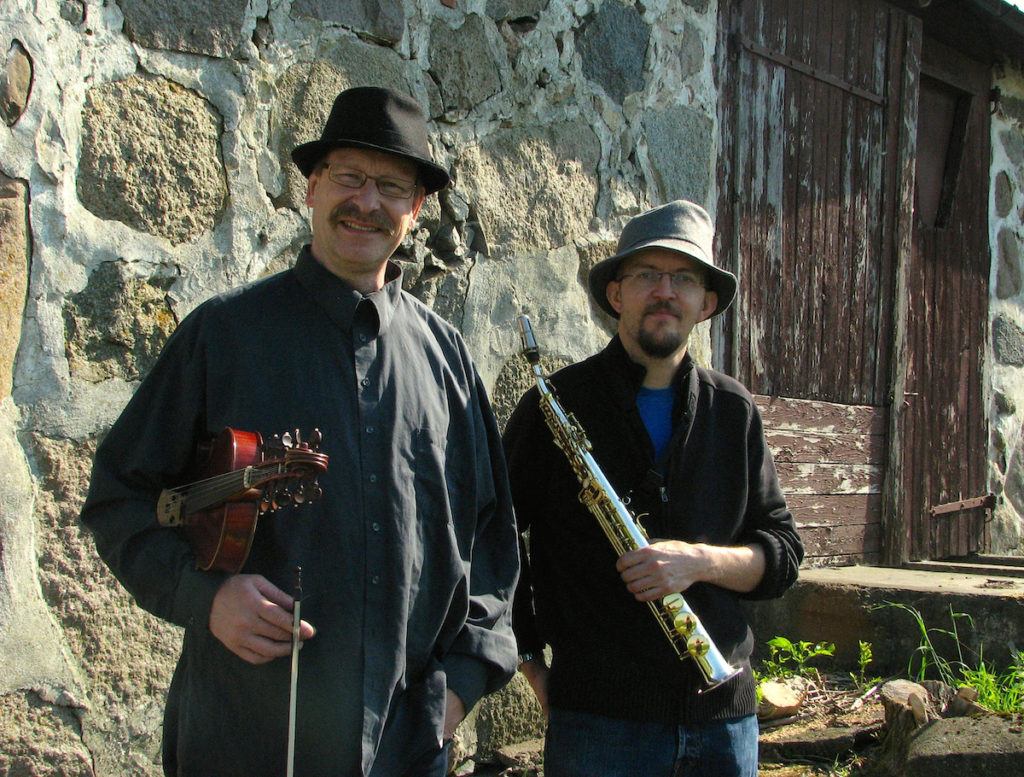 The duo consists of:
Mats Edén, fiddle, viola d'amore, melodeon. Mats's influence on the development of Swedish traditional music during the last 30 years can hardly be overrated. As a tradition bearer of mainly the Värmland tradition, as a border crosser and mad experimentalist in Groupa, and as a pedagogue and role model for a whole generation of young folk musicians.
Pär Moberg, saxophone. Was as mentioned Mats's student for many years, but otherwise feels mostly rooted in the folk music of Skåne. But as a student of Tomas Ringdahl, he has also studied the norwegian tradition of Hans Brimi. Besides this, he also likes to play music from the Balkans and the Arab world.
Besides as a duo, you can also hear the two in the quartet Nordic Raga, which works with nordic improvised music based on influences from Indian music.
High resolution press images can be downloaded here! (Photos by Annika Hansson Moberg).
Skorsviken from Norway.
Polska from Svanskog.
Polska from Eda.
Polska after Adam Godegård.
Jubileumspolska by Elna Svensson