Zviedru Vārti was conceived when Pär Moberg (saxophones) was visiting Riga in the spring of 2017 as a folk music lecturer at the Jāzeps Vītols Latvian Academy of Music. He took the chance to also do a little informal concert/jam together with his friend Ieva Nimane (recorders, oboe, bagpipe, kokles). Amongst the jammers were Zane Smite (vocals) and Ilze Grunte (guitar), and the four really enjoyed playing together. So Pär suggested they'd form a band together, and in January 2018, the four met for a week in Riga to create a concert program and record a demo.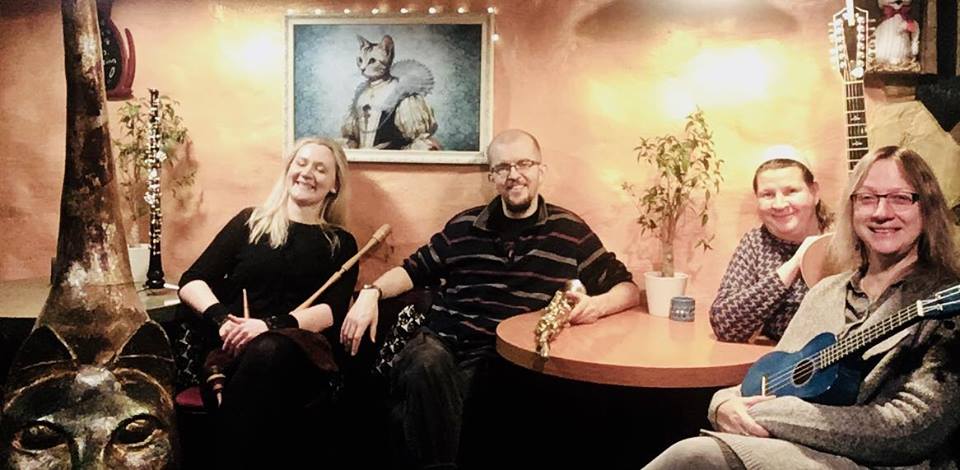 The name, "Zviedru Vārti", means "The Swedish Gate" in Latvian, and is the name of a gate in the old city walls of Riga, which was constructed during the 89 years in the 17th and early 18th century when Riga and Livland where Swedish provinces. And besides Latvian and Swedish traditional music, and own compositions, the group also plays some tunes that are from an old manuscript written down in those days at the manor Anniņmuiža in Riga.
Zviedru Vārti are: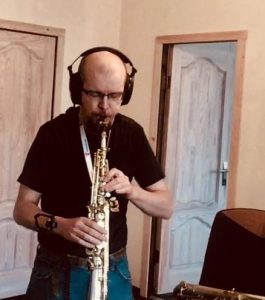 Pär Moberg, saxophones.
Pär runs the Folk and World music dpt at the Academy of Music in Malmö, Sweden, and also plays as a freelancer with several groups, ranging from traditional Swedish folk music via Balkan music to Arabic and Indian music.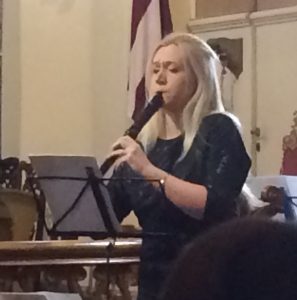 Ieva Nimane, recorders, oboe, bagpipes, kannel.
When she´s not teaching folk wind instruments at the Latvian Academy of Music, Ieva is a freelance musician both in folk, early (renaissance and baroque) and contemporary music.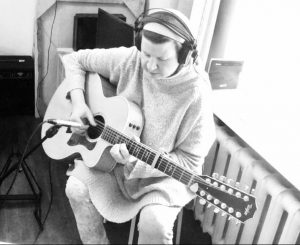 Ilze Grunte, guitar.
Ilze plays both traditional and popular music, both on guitar, celtic harp mandolin and other instruments, in several groups such as Brāļi un Māsas, Pūces etnogrāfiskais orķestris and Raxtu Raxti, and also accompanies many well known singers, songwriters and actors in Latvia.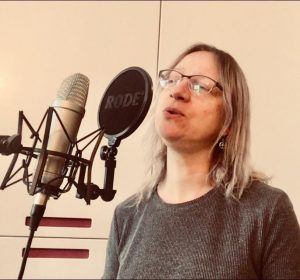 Zane Smite, vocals.
Zane teaches folk singing and musicology at the Latvian Academy of Music, and also freelances as a well known folk singer in different constellations, including Ilgi.
Demo January 2018
This is the result of the groups first encounter, a week in January 2018 in Riga.
Dogs Are Barking (Suņi rēja)
The dogs barked when my love arrived in the morning. Where have you been sleeping? Have you slept under a Spruce tree, or a Fir tree, or with another love?
Was It You Or Me? (Ar savu bērīti)
A Latvian song originally about horse riding and basket making. But the tune has been shortened by bagpipe players, so the lyrics no more fits to it. So we fitted the lyrics of an old Swedish long dance, "Var det du eller var det jag", to it instead. That was written down on Öland after the fiddler Anders Johan Eriksson.
Polloness from the Dahlgren collection
This song originally comes from an old notebook by Andreas Dahlgren, Tryserum, Östergötland, Sweden. Pär learnt it from the fantatic CD Höök with music from such old Swedish notebooks.
The Socks Song/Boure (Zeķes)
A specific type of song, Ziņģe, which are old German songs translated into Latvian.
Zane has this recording after an old man she met. It´s about how to knit socks, and about that nowadays no young people know how to do this. They just want to dress nicely and play with boys… The Boure is from an old notebook written down in Swedish times in Riga in the early 18th century.
Riding song (Neviens mīļi)
In the old days, riding a horse between two cities could take several hours, and to pass the time, the riders used to make up songs to sing. This one is about a brother and sister riding together, and stopping by a bush covered with white flowers, so the girl can decorate herself with the flowers.