In 1999, a new guy moved into the apartment below Pär Moberg`s at the street Sofiagatan. It turned out to be one of his classmates from the academy of music, Jon Sirén. Jon soon realised that it was a better idea to play with Pär than to listen to the stomping of his feet through the ceiling, and they soon found themselves to work together well musically. The name of the group was obvious: Grannar (Neighbours).
After a while, the duo decided to develop itself into a trio, preferably with a double bass. They immediately kidnapped Martin Eriksson, who besides being a great musician with an interest in folk music had one important quality: he had also lived at Sofiagatan!
Grannar plays folk music in Southern Sweden style, cause that is where we we have our roots, but besides traditional tunes, much of the material is our own compositions.
You can see some video clips with Grannar here.
Besides several venues and festivals in Sweden, Grannar has thrice toured the USA and Canada (including a visit to Folk Alliance in 2009), and also played in Norway and Poland. We have also worked together with choirs, and you can see an example of this here.
In 2011, Grannar was one of two bands representing Sweden in the band class of the Inter Nordic folk music competition Nord 11 in Sälen, Sweden.
"It was a pleasure to have you visit us in Vancouver, B.C. We musicians thoroughly enjoyed your music workshop—great tunes, good teaching. The concert and the evening of dancing were great, we all enjoyed your energy and musicianship. Someone commented last night that they had never heard so much music come from just three players!"

Janet Gabites, Scandinavian Cultural Center, Vancouver
Else and Holger
Can a simple maid at Glimmingehus castle, who takes the landlord to court to force him to admit his paternity to her child, win the case? In the shift between the 17th and 18th centuries, this was exactly what happened between the maid Else and the landlord Holger Rosencrantz.
In the performance Else and Holger, for Grannar plus choir, this true story, which can be followed in church registers and court records, is woven together with southern Swedish and Danish traditional music from the same period, and some specially written music. The historical research has been done by Annika Hansson Moberg, previously museum pedagogue at Glimmingehus, and Pär Moberg from Grannar is responsible for the music and arrangements.
The premiere of the performance was 2009 at Glimmingehus, and has since been played there three times there with different choirs. In 2022, a slightly different fourth version was set up with Grannar and the vocal quartet Glimminge Sångare: Alexandra Hamnede, Jonna Salomonsson, Alexander Sahlin and Peter Järnstedt. A new performance is scheduled at Glimmingehus for July 2023!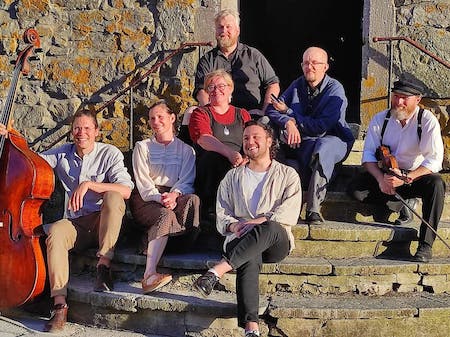 Listen to Grannar Albums
The Else and Holger version with Glimminge sångare was released as an album in december 2022. It was recorded in Chromophone studios by Joakim Barfalk. It is available on all streaming platforms, for instance on Tidal, Spotify or Apple Music.
Please listen to Grannar's previous albums Glädjepojkar and Sofiagatan, for instance on Apple Music, Spotify or iTunes. To buy physical cds, contact Evolving Traditions.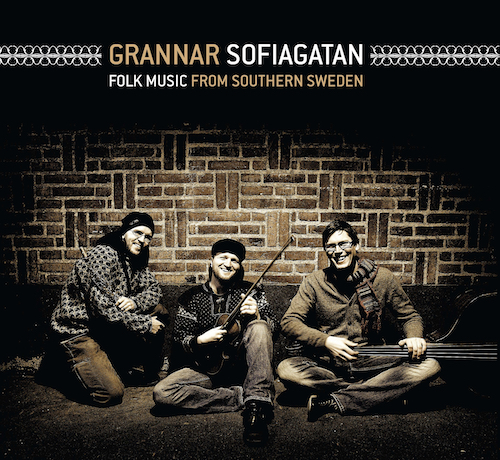 Press image
A high resolution press image can be downloaded here.